RAMADA HOTELS -WELCOME BREAK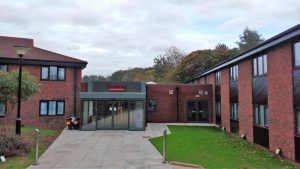 Extensions to create additional rooms & public spaces
Client – Welcome Break
Architect – Ghost
Project details – Our Midlands office has been involved on two schemes for Ramada Hotels at Welcome Break sites, Gordano Services and Oxford Services, JM Partnership (Surveyors) Ltd Approved Inspectors has worked closely with our client Ghost Projects to provide the Building Control function on both projects which comprised of large extensions to create additional bedrooms, kitchen, dining and lobby spaces.

GOLDERS GREEN CREMATORIUM – LONDON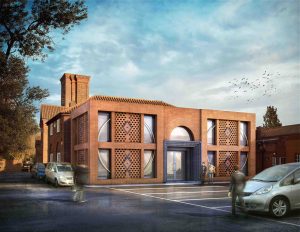 Extension, Glazed link and internal alterations.
Client– London Crematorium Company
Architect – CDMS Architects
Project details – Demolition of existing single storey extension to office building and construction of a new two storey flat roof extension with glazed link and internal alterations.
The crematorium in Golders Green was originally designed by the architect Sir Ernest George and his partner Alfred Yeates. The crematorium is a red brick building in Lombardic style and was built in stages as money became available. The crematorium opened in 1902 and was the first to be opened in London, and one of the oldest crematoria in Britain. The funerals of many prominent people have taken place there over the last century.

Technology and Science Centre
Architect – Tim Ronalds Architects Limited
Project Managers – Synergy Construction & Property Consultants LLP
Contractor – Gilbert-Ash
Project details – Demolition of two existing school buildings and removal of one temporary building, construction of a new building containing science and technology departments, multi purpose spaces, sixth form centre and offices.

WALTHAMSTOW HALL SCHOOL – KENT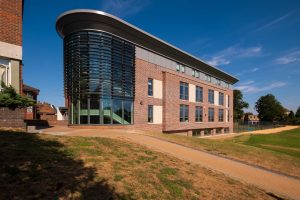 Science Block and 6th Form Building
Architects – Miller Bourne Architects
Contractor BBS
Building Control JM Partnership  (Surveyors Ltd) Approved Inspectors
Project Details – Construction of a new science block and 6th Form Centre at Walthamstow Hall School in Sevenoaks, Kent.
Commencing works on site in July 2016, JMP were pleased to be part of the consultants team  undertaking the Building Control function, giving advice at the design stage to the architects of Miller Bourne  and then onsite inspection advice to the contractor BBS. With completion in 2017, and at a value of £4million, the project comprised a reinforced concrete basement and frame, with steel frame structure, rain screen cladding and roofing systems.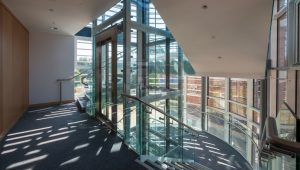 The new building, attached to the existing science block, now houses a new 6th form centre, including study areas and break out space in the lower ground floor area, as well as new science laboratories and preparation areas, a computer room/study area, and technologies classroom space on the ground and upper floors.
Mark Hillier our CEO was the project manager and lead on the scheme with Tim Larkin delivering site inspections from our Rochester Office.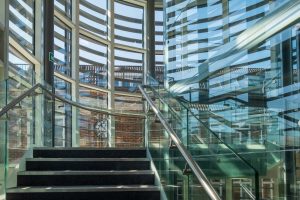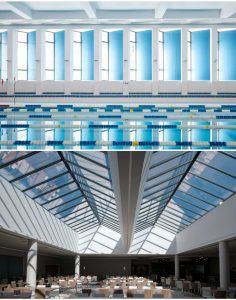 EASTBOURNE COLLEGE, EAST SUSSEX
Architects – Miller Bourne Architects
Principle Contractor – Vinci Contractors 
Project Details – The two-year long project for our Sussex office at Eastbourne College is now coming to a close. Working with Miller Bourne and Vinci contractors, JM Partnership (Surveyors) Ltd have been involved in the project from pre-tender through to completion, giving advice on compliance and fire safety from the outset. Compliance on the scheme was delivered by Mark Hillier, Angela Simpson and Garry Goacher.
Comprising of sports hall, squash courts, swimming pool, dining hall, teaching spaces, multi-function rooms and an atrium this was a complex and interesting project which JM Partnership (Surveyors) Ltd were proud to have been part of.

PAUL STREET, LONDON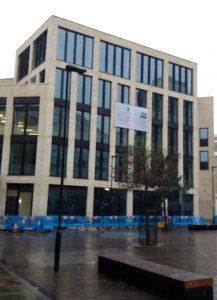 Architect – Stiff & Trevillion
Principle Contractor – J.Murphy & Sons Ltd
Project Details – Demolition of existing building and erection of a five storey building plus lower ground floor with roof top plant room to provide office, retail, restaurant and gallery uses and 9 no. residential units.
JM Partnership (Surveyors) Ltd are proud to have undertaken the Building Control function for such an outstanding multi use building right in the heart of London. Consisting of office, commercial and residential space, providing a great location for business' and homes.
A Stiff & Trevillion design come to life over a 2 year period.

THE MAST HOUSE, COMMAND OF THE OCEANS, THE HISTORIC DOCKYARD
Architect – Baynes and Mitchell Architects
Principle Contractor – Chatham Historic Dockyard Trust
Project Details – Construction of a new building to provide an entrance to Chatham historic dockyard, including alterations to the mast house and mould loft, wheelrights shop on either side providing retail, catering and exhibition space, part change of use of boiler house to provide toilet and kiosk.
245 giant timbers from a British warship HMS Namur were left undiscovered for over 2 centuries, it's been the most significant naval discovery since the Mary Rose.
JM Partnership (Surveyors) Ltd were appointed to work on the new exhibition space and facilities which houses this find.  http://www.kentonline.co.uk/whats-on/news/a-life-on-the-ocean-wave-command-of-the-oceans-at-chatham-historic-dockyard-96400/
We are delighted to share that this project has been shortlisted for the RIBA Stirling Prize 2017. We would like to congratulations to all involved.
For further details please see the links below :-
https://www.architecture.com/awards-and-competitions-landing-page/awards/riba-regional-awards/riba-south-east-award-winners/2017/command-of-the-oceans

WHITEHALL PARADE, EAST GRINSTEAD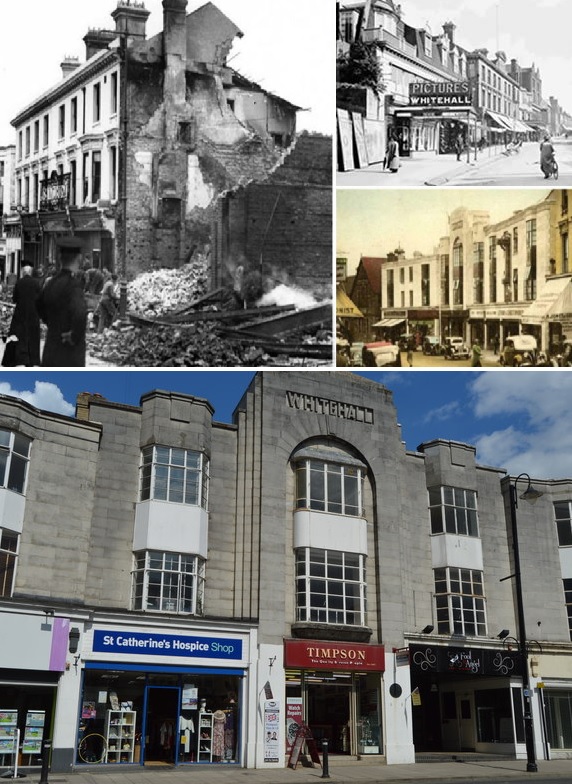 Architect – Cowan Architects
Principle Contractor – Mount Anvil
Project Details –  This building has an interesting and tragic history. It was built in 1936 and used to house the Whitehall Palace Cinema. On 9th July 1943, the building was destroyed by two German bombs. 
Inside, was an audience of 184 people, mainly children, who were watching a Hopalong Cassidy western film. A warning that a German air raid was operating came on the screen but people didn't take much notice of it. Other bombs were dropped on neighbouring buildings. As a result, 108 people were killed and 235 seriously injured. It was apparently the largest loss of life in any air raid in Sussex.
In 2017, Whitehall Parade has kept its original white stone façade and the building houses shop units. JM Partnership (Surveyors) Ltd has been working on the conversion of an existing four storey building with a 3rd floor roof extension to form a department retail store.
The scheme has been very challenging due to the historic nature of the fabric and interior, particularly with regards to fire safety. JM Partnership (Surveyors) Ltd have worked with the design team to ensure the space is used effectively whilst meeting the functional requirements of the fire guidance.

EMANUEL SCHOOL, LONDON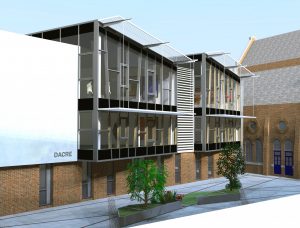 Client – Emanuel School
Architect – Horsley Huber Architects Ltd
Principal Contractor – Buxton Ltd
Project details – Construction of a three storey school building and renovation to the existing school buildings forming a link between the new and existing buildings.
The Dacre Building is a new flagship project for the school and will complete during 2017.
The building will provide for state of the art classroom facilities including, Music and Art rooms plus an Exhibition space.
This follows on from the schools new theatre completed in June 2013.
JM Partnership (Surveyors) Ltd Building Control, are pleased to have worked with the client and Architect over many years.

GLENFIELD HOSPITAL, LEICESTERSHIRE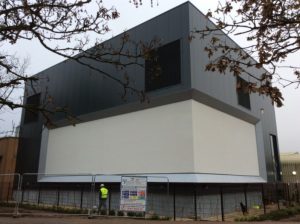 Client – University Hospitals of Leicester NHS Trust
Architect – P+HS Architects
Principal Contractor – Interserve Construction Limited
Project details – Two storey extension to create a new operating theatre and first floor plant area and internal alterations to form new Angiography, Vascular and VSU areas within the existing hospital. JM Partnership (Surveyors) Ltd Building Control, Midlands office provided Building Control services to client, Interserve Construction Limited on the 18 month project, which included specialist guidance to meet HTM requirements and achieve Building Regulation

DOLLAR BAY COURT, LONDON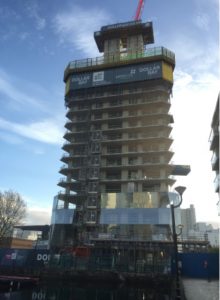 Client—Mount Anvil
Architect—Simpson Haugh Architects
Principle Contractor – Mount Anvil
Project Details – Dollar Bay is a prestigious 31 storey residential tower in London Docklands that is now nearing completion. The building has winter garden balconies, striking multi-floored penthouses and superb location on the Isle of Dogs with an amazing view of South Quay.
The building designed by Simpson Haugh Architects has been built by the award winning Mount Anvil.
JM Partnership (Surveyors) Ltd Building Control, involvement has been throughout the design and construction process assisting the design team in compliance with the Building Regulations and giving valuable fire safety advice.